Megan Thixton
Professional permanent makeup artistry and body piercing
"Changing Looks, Changing Lives"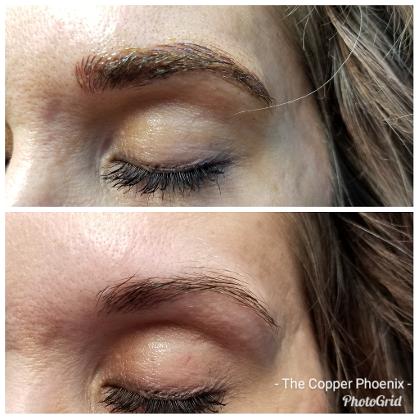 This is what I love. This is what I do.
I offer multiple services, both cosmetic and therapeutic. I am available for walk in services and also by appointment at Mystic Images Tattoo Company in Castleton. I am also a certified resident artist at the No Filter Academy. Send me a message to schedule or to set up your consultation today!
cosmetic
Microblading
Precision Brows (Similar to Microblading in look but a totally different (and less invasive) process.
Permanent Lip Blush
Vitiligo shading/cover up/scar camouflage - MODELS WANTED
Areola widening/repigmentation/re-creation - MODELS WANTED
Therapeutic
Sheer Radiance Skin Needling (Amazing for scar repair, wrinkle reduction, stretch mark repair, acne scar repair, etc!)
Body PIERCING SERVICES
Available only at Mystic Images in Castleton. The price varies depending on the number of piercings and location. Please check out my piercing page!
© Copyright copperphoenixindy