Megan Thixton
Professional permanent makeup artistry and body piercing
"Changing Looks, Changing Lives"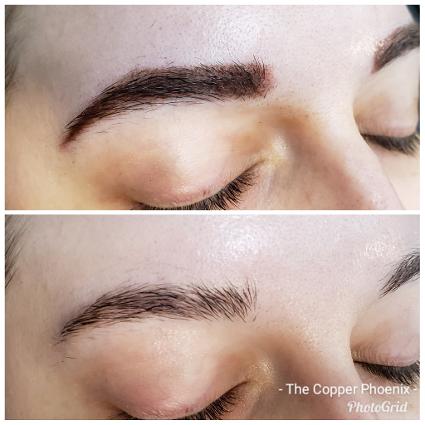 This is what I love. This is what I do.
I offer multiple services, both cosmetic/therapeutic tattooing and all body piercing services. I am available for walk in services and also by appointment at Mystic Images Tattoo Company in Castleton, IN. Send me a message to schedule or to set up your consultation today!
cosmetic
Microblading
Powder Brow look tattooing.
Permanent Lip Blush
Vitiligo shading/cover up/scar camouflage - MODELS WANTED
Areola widening/repigmentation/re-creation - MODELS WANTED
Therapeutic
Sheer Radiance Skin Needling (Amazing for scar repair, wrinkle reduction, stretch mark repair, acne scar repair, etc!)
Body PIERCING SERVICES
Available on a walk in basis during my in-shop hoursor by appointment! The price varies depending on the number of piercings and location. Please check out my piercing page!
© Copyright copperphoenixindy